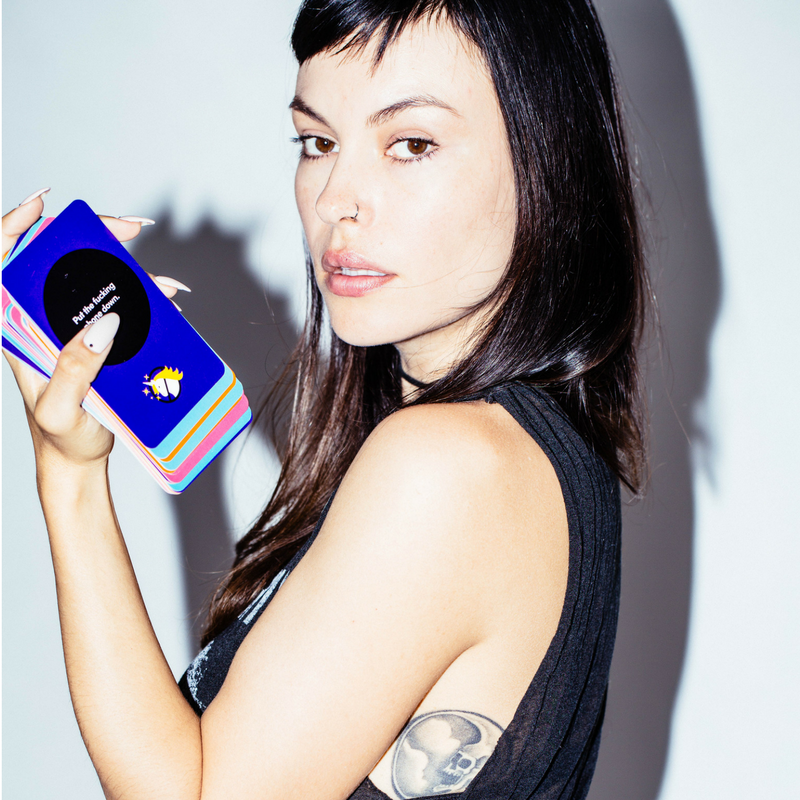 The ORACLE with ATTITUDE
Quick & cussy clarity to help get you through the day. Funny Card Decks for Everyone.
SHOP NOW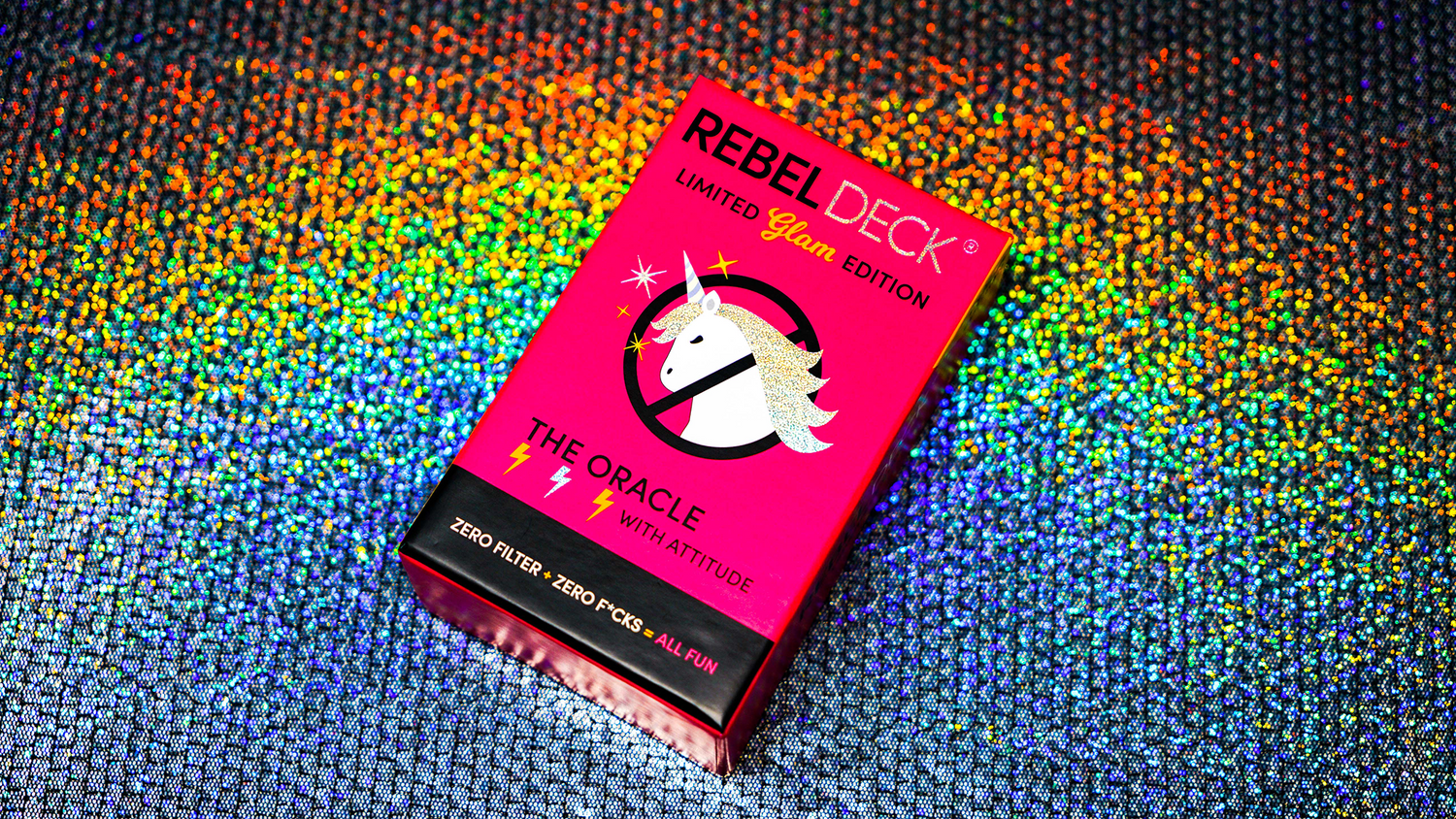 Celebrating 5 Years of Sass!
Fully Funded on Kickstarter in 1 hour!

A glittery AF 90-card deck filled with cussy messages that keep it real and raw.

This Limited Edition Glam Deck comes with 90 cards: 60 original cards & 30 NEW CARDS!
GET GLAM
Pre-order the Expansion Pack
Reserve your expansion pack at the lowest price!
30 All New Cards- 28 New Messages
+ 2 Rebel Assfirmations (most loved affirmations from my weekly emails)
+ 1 fan-written card!
Same design as the Original, so it will blend with your Original Deck
Bound with plastic band (no box included)
PRE-ORDER TODAY
Cards that CALL YOU OUT on your bullsh*t!
"If you don't love cards that call you out on your bullshit, then you may be full of it!! The messages are perfect and necessary for spiritual growth!"
XOCHITL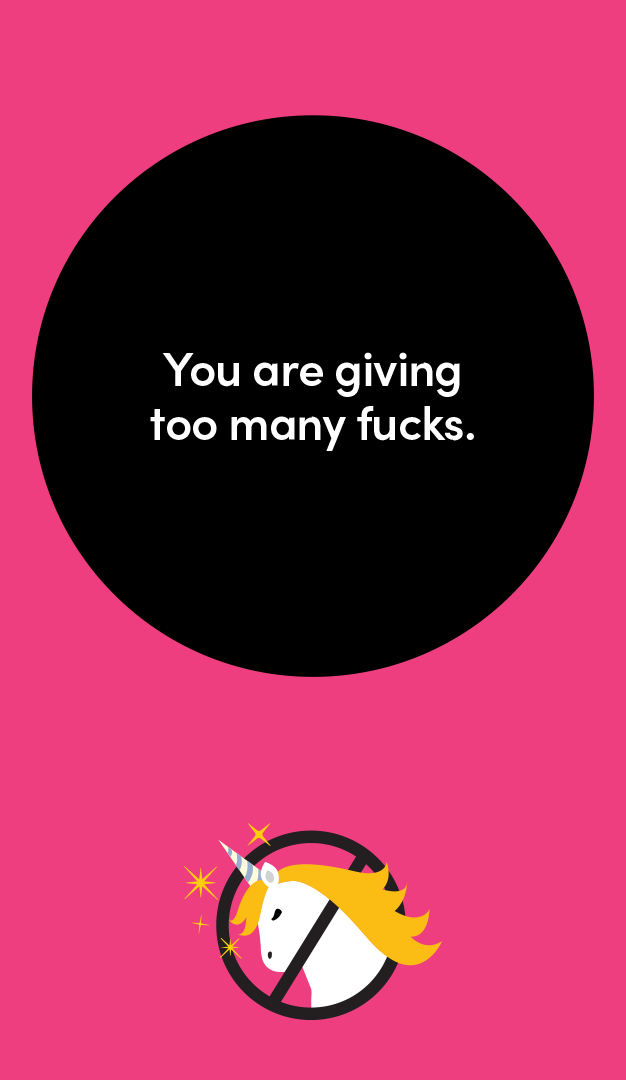 If you dislike fun...
If you dislike swear words, humor, the universe giving you a blunt answer, or amusement in any form… This deck is not for you. However, if four letter words are your favorite types of words, you laugh at funny stuff, and you are a general fun loving person… You will love this deck! I love it so much that I have bought multiple decks and gift them to my friends as often as possible.
MIRANDA
SHOP DECKS